The Future of Consumerism: Understanding Gen Z Consumer Behavior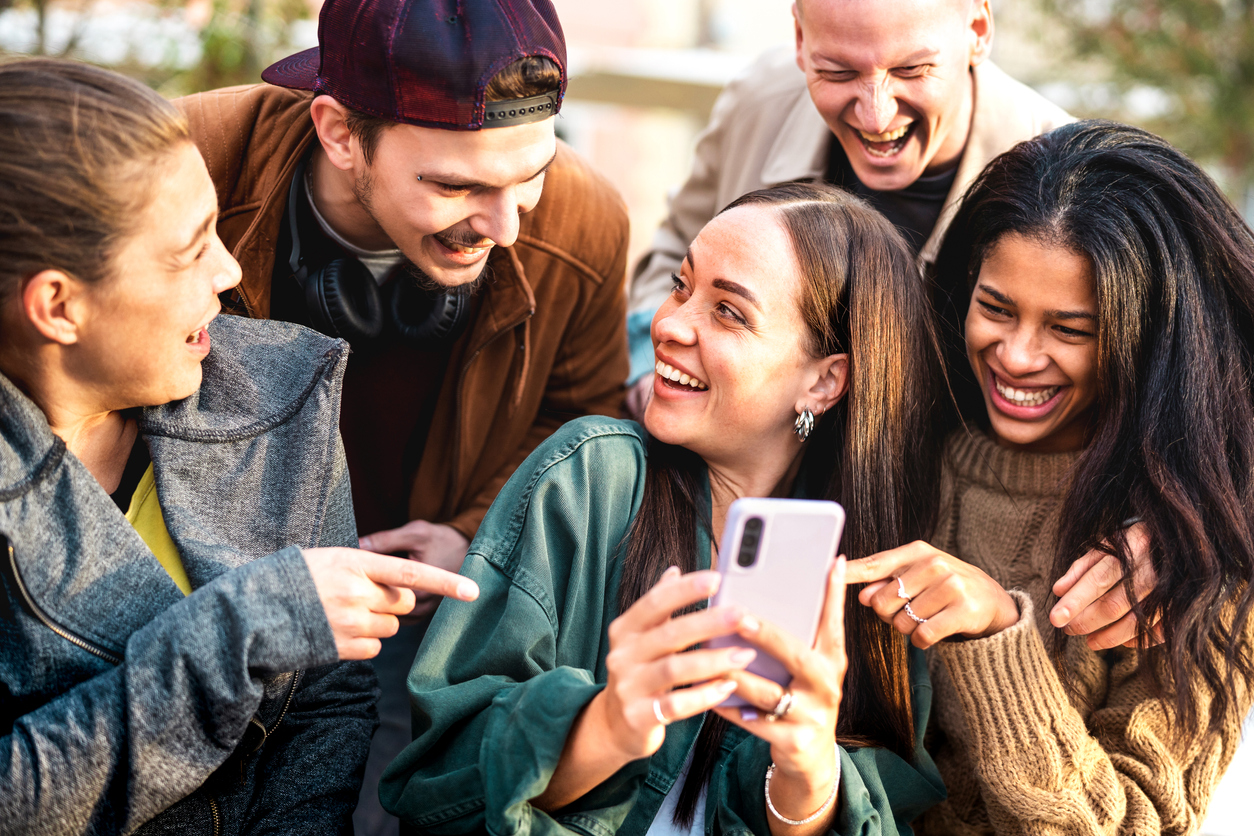 Everywhere you turn, there are mixed messages about Gen Z consumers. What do they love? What will send them running for the hills, never to return? What does this emerging generation of consumers expect from the products they buy and the companies that make those products? Can brands inspire their loyalty, and if so, how?
If you're thinking you're not alone. There's considerable confusion about the defining characteristics of Generation Z. People can't even agree about when this generation starts or ends!
Then again, the conflicting research about Gen Z likely reflects their rapidly evolving views. Gen Zers are still young; they're in the process of testing the waters and forming their own perspectives.
And that's actually quite exciting for market researchers—because it means that the best way to find out what your segment of Generation Z consumers care about is to ask them directly.
Before we get to that, though, let's review what we do know about Gen Z.
Gen Z Characteristics: What Sets These Younger Consumers Apart?
First, who's actually in Gen Z? Research firm McKinsey has stated that Gen Z includes anyone born between 1995 and 2010. But that's not a hard-and-fast line; in another article, McKinsey revised that slightly, saying Gen Z runs from 1996 to 2012. And the Pew Research Center pushes Gen Z back another year, saying that the millennial generation ended in 1996 and Gen Z began in 1997.
Regardless of exactly when Gen Z began, its members are true digital natives who have never known a world without the internet or social networks. Even the oldest among them likely don't remember a time before mobile devices. Zoomers are almost constantly online, and they expect to always have answers at their fingertips—but they're also savvy about confirming what they find. They rely on a complex scaffolding of information sources ranging from product reviews and YouTube videos to social media influencer recommendations and online chat forums.
But having constant access to a firehose of information isn't necessarily a good thing. Gen Z is more stressed than any other generation, having grown up amid unrelenting reports of crises involving everything from climate change to sexual harassment. A large proportion of Generation Z spent their earliest years under the cloud of the Great Recession, so they're concerned about another economic collapse. Perhaps worst of all, 75% of Gen Zers—who have always gone to school in the shadow of school shootings—report that "mass shootings are a significant source of stress." And then, of course, the COVID-19 pandemic dramatically disrupted the social development of a huge swath of Gen Zers.
That stress is turning into a mental health crisis among Gen Z; almost half of their cohort (42%) have been diagnosed with a mental health condition, most often anxiety or depression.
How does this complex background influence Gen Z as consumers?
What Market Research Tells Us About Gen Z Consumer Behavior
Currently, members of Gen Z may be as young as 11 or 12 years old—and still entirely dependent on their parents for most financial decisions—or as old as their late 20s—and starting families of their own.
No wonder the market research about Generation Z consumer behavior is all over the map. Gen Z values and beliefs are a work in progress as this generation continues growing up.
For example, are Gen Z consumers sufficiently concerned about corporate values that they'll boycott a company for its behavior? Maybe. One source reported that Gen Zers were not only happy to boycott brands but would also encourage others to do the same. Another survey found that "Gen Zers are least likely [among the generations surveyed] to have boycotted a certain brand within the last year due to differences in social and political views."
Are Gen Z shoppers loyal to certain brands? One survey said no; it found that 62% of Gen Zers—despite having a favorite brand—would investigate other options. Another said yes, 42% of Gen Z students would "stay loyal to a brand forever" if they had a positive experience with it.
What does Gen Z market research say about payment method preferences? Surely the digital native generation is sold on transferring money digitally, right? Not exactly. One study found that Gen Z consumers use mobile payment apps for 14% of their purchases, but they were more likely to use cash (21%) or debit cards (45%). Another found that 69% of Gen Zers had increased their use of cash over the last year, largely to avoid overspending; almost a quarter of Gen Z respondents (23%) said they made the majority of their purchases with cash.
If Gen Z consumers are shopping with cash, does that mean they're primarily shopping in stores instead of online? Most Gen Zers could go either way. One source found a nearly even split: 52% of Gen Zers preferred online shopping, while 48% preferred in-store shopping. Another concluded that "Gen Z would prefer to buy items in-store if they're available both online and in-store."
There's wide consensus on one point: Generation Z consumers do substantial research online, tapping into a wide variety of sources to learn more about products and brands. YouTube is a popular source for product information and reviews; almost half (47%) of Gen Zers watch videos on YouTube while researching products.
Given that these results are so variable, brands may be tempted to think there's no point trying to understand the behavioral characteristics of Generation Z. After all, many zoomers still live under their parents' roof, without an independent source of income or any control over the household's purchasing decisions.
So, should companies even bother exploring Gen Z insights, researching products for this generation, or marketing specifically to these younger consumers yet?
Absolutely.
Why—and How—Brands Should Connect With Gen Z Consumers
Gen Z may be young, but they have substantial buying power: one estimate says that Generation Z shoppers represent $360 billion in disposable income. Remember that these are teens and young adults whose childhood was bookended by economic crises, from the 2008 recession to the 2020 pandemic slowdown. They've also always lived in a gig economy—and they're willing to work hard to earn money.
That said, financial uncertainty has made Gen Z risk-averse. They're more committed to saving and investing than some older generations, so they may not be easy to sell to.
How can brands successfully connect with this emerging market?
Some companies have tried leveraging social media influencers, but that's largely backfired. Not only does Gen Z "typically ignore influencer campaigns they believe to be controlled by companies," but influencers today are balanced out by deinfluencers who urge their followers not to buy certain products.
There's a simple approach that smart companies are using to learn what products Gen Z wants, what marketing messages resonate, and what corporate values they care about.
They run Gen Z market research studies, asking younger consumers to share their thoughts as they shop for and use products. And there's only one way to connect with the smartphone generation: you have to get on their mobile devices.
Mobile Market Research Technology Is the Key to Understanding Gen Z Shoppers
It's not as if Gen Z is the only generation that's glued to their phones. The smartphone has become essentially ubiquitous across all generations today, which makes it an outstanding tool for market research.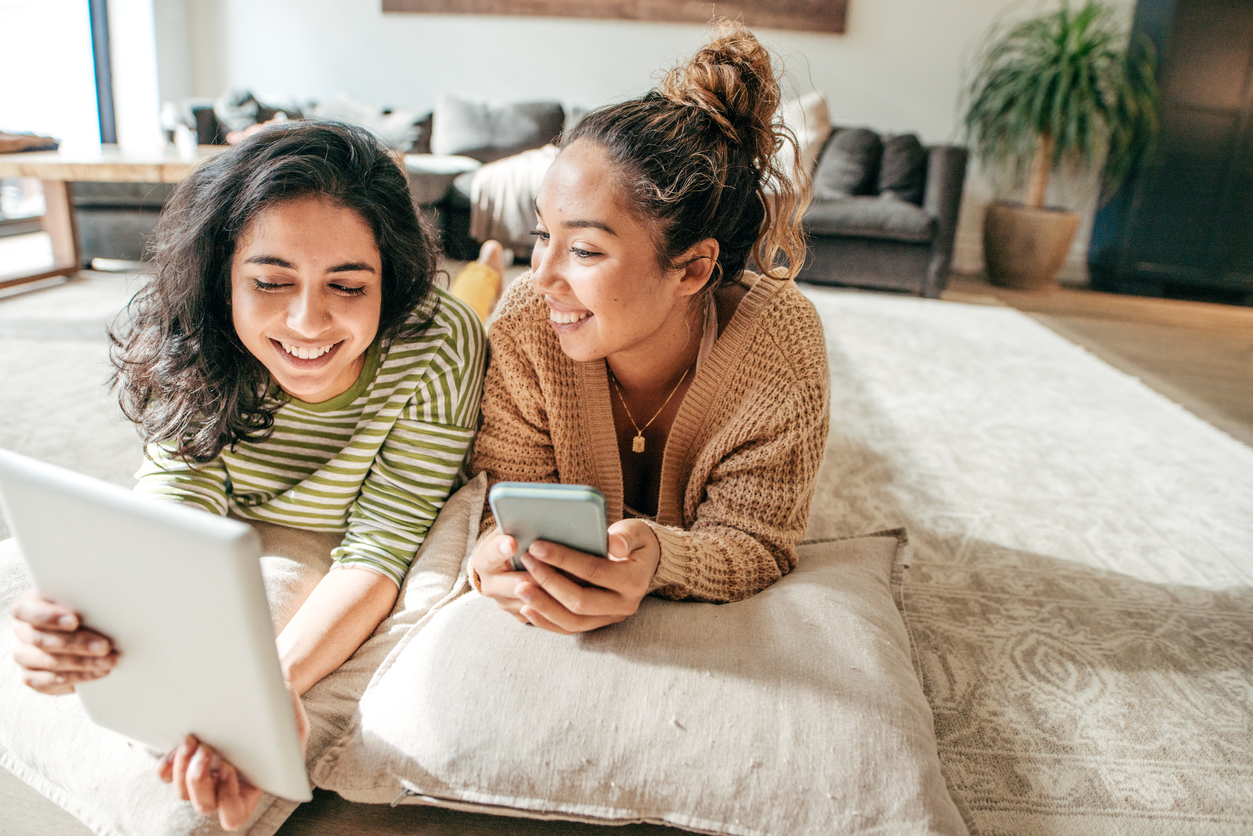 QualSights can help you connect with Gen Z (and more). With our mobile qualitative insight platform, study participants can effortlessly create videos of themselves shopping and using products, narrated with their in-the-moment thoughts and perceptions.
Plus, we can supplement that qualitative data with accurate quantitative usage data—without piling another obligation on the shoulders of stressed-out Gen Z study participants. How? Our connected product consumption intelligence coasters measure product use, passively collecting and reporting precise data—down to the gram—while consumers go about their daily lives.
To learn more, contact us.