QualSights Named to Inc. 5000 List for Third Consecutive Year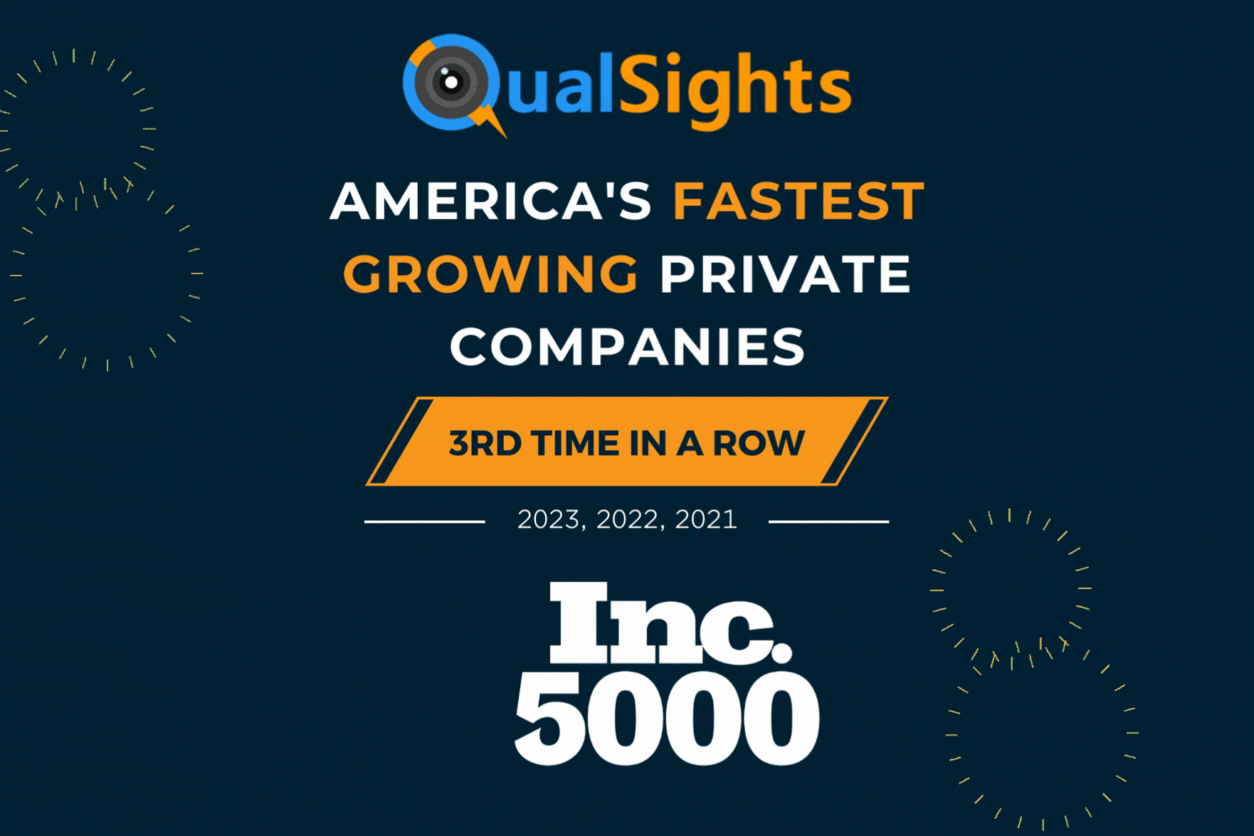 Today, Inc. Magazine revealed their annual list of the 5,000 fastest-growing private companies in the United States. We are happy to report that QualSights has been named to this list for the third year in a row! Not only that, but each time we have made this list we have been within the top 300 companies named AND the #1 insights company. This is extremely rare and something that we are incredibly proud of. Inc.'s list also comes on the heels of our Founder & CEO Nihal Advani ringing the bell at the Nasdaq Stock Market last week celebrating our win at the Chicago Innovation Awards.
The Inc. 5000 list ranks private companies by their revenue growth over the previous three years. Out of the 5,000 named to the list, we were #226 with a 2,483% growth in revenue. Last year, we were #94, and in 2021 we were #282. We were also the #27 fastest-growing company in the software industry.
Inc. notes that the companies in the class of 2023's list have driven major growth all while dealing with the longer-term effects of the Covid-19 pandemic, including inflation, higher capital costs, and a unique hiring environment. So, what has led to our continued success?
Simply put, it all starts with the commitment of every single QualSights employee around the world. Without their incredible effort and drive to bring their best every day, none of this would be possible. From our team that works tirelessly to make our products the best in the industry, to the folks that design and execute research projects for our clients, and everyone in between – we couldn't be more grateful to have them as a part of the QualSights family.
And speaking of clients, we owe so much to our partnerships with them. They have placed a significant amount of trust in us and our ability to help them achieve their goals. We truly appreciate that confidence they have in our team and are so happy to serve them.
Here's to another great year of insights and growth!