Build a Seamless Customer Journey With Authentic Insights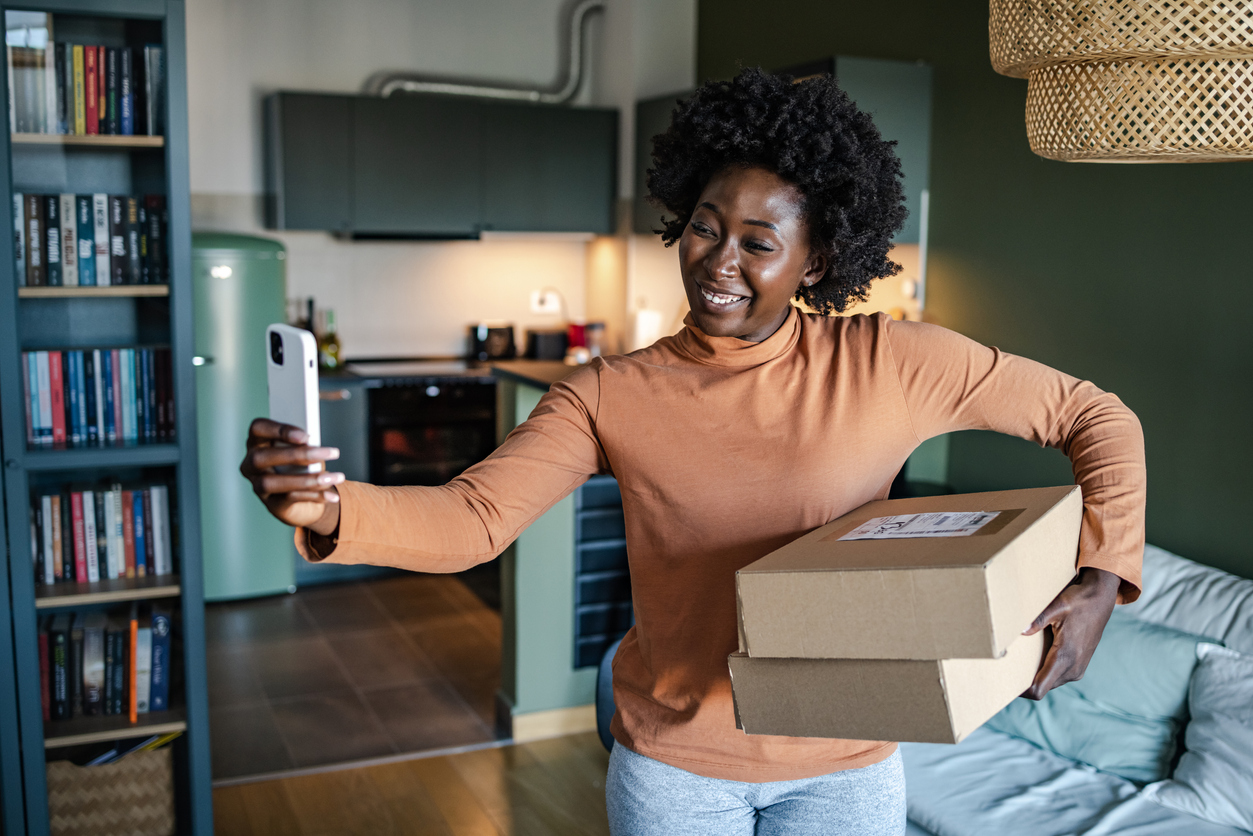 Whether you're an insights leader, marketer, or in product development, you know how important—and tricky—it is to capture the attention and loyalty of your target audience. There are so many pivotal moments in the typical customer journey, which is why understanding how to leverage emerging technology to better understand each and every one of them is crucial.
So let's dig into the most important steps of the customer journey to see how research insights can contribute to each moment, allowing you to build a seamless experience from discovery to purchase to brand evangelism.
Sparking Discovery
One way to learn more about the initial part of the customer journey is to begin your product development there. After all, launching a novel offering is risky, whether you're a brand-new startup or a 100-year-old consumer packaged goods stalwart. 
That's where concept testing comes in. Getting in front of potential customers right away in the innovation phase of your product development is crucial to engineering a hit. But traditional consumer research often falls short of capturing the type of data that makes for transformational decision-making. Often, this looks like a dry survey of close-ended questions, which eliminates the opportunity to hear additional context behind consumers' responses. 
Using video technology to capture meaningful reactions, you can approach this blank slate opportunity differently. For example, you can ask test participants to actually read brand messaging out loud in a recorded selfie video and then share their candid reactions. Or invite you to present your new concept to consumers live via screen share. This allows you to ask questions and gauge their unfiltered reactions in real-time.
Long after the conversation is over, you and your colleagues can use tagging and sorting technology to parse valuable feedback and honest reactions. This turns participants' gut reactions, facial expressions, and tone and sentiment into usable data points, offering valuable context you can't get the old-fashioned way.  
The closer you can get to a real-world, authentic understanding about your exciting new products and ideas, the more confident you can be that you're introducing the right innovations at the right time. 
Plunging Into the Purchase
But let's say your product is already on the shelves. The good news is that you don't need to go back to the drawing board to better understand the customer journey. Let's look at how you can apply next-generation consumer research technology to the point of purchase.
There are so many complicating factors with this stage of the customer journey, including everything from shelving and signage to navigation and competition. To understand the nuanced complexities involved in the in-store experience, you need an evolved approach. After all, when you're asking consumers to recall their store visits days or weeks after their shopping trips or actually following shoppers around a store, traditional methods of gathering insights from the point-of-sale leg of the customer journey range from ineffective to downright intrusive.
Instead, you can invite study participants to engage in missions in their own stores and native languages, guided by your specific questions about the shopping experience. You choose the parts of the store, the questions and tasks, and the complementary pre- or post-shop activities that best address your research needs. You can assign a moderator to join them virtually, digging into follow-ups in real-time as they shop. Or, you can take an asynchronous approach and have them upload videos they film during their experience.
This kind of technology offers unparalleled access to not only the physical shopping experience, but also the virtual environment. Unlike in-store shopping, the online point-of-sale environment changes constantly and varies widely from e-tailer to e-tailer. That means it's critical to constantly test how consumers find your brand online and get actionable data back from those tests before it comes stale. 
With a research app running invisibly in the background, consumers can bring you along as they visit shopping apps and websites, capturing their entire experience both visually and through simultaneous voice narration. As a result, you'll get a unique view into not only the individual shopping experience but also consumers' overall online shopping processes and routines.
Securing Brand Evangelism
Now here's the real gold mine in terms of data. How can you learn about the elusive process of getting a consumer to become a loyal user and even sing your brand's praises? The last stage of the customer journey is incredibly mysterious for most companies, but it doesn't have to be that way.
Savvy marketers know that getting their product into consumers' homes is a win, but it's not the final battle. The problem with trying to capture this final step in the customer journey is directly related to why it's so valuable: Our homes are intimate creations of our own design, and the decision to integrate a product into that environment is a highly personal one.
Most consumers are understandably hesitant to give marketers the intimate level of access into their lives that would translate to a better understanding of in-home usage and brand evangelism. But with the right technology, your customers can share their thoughts and feedback on their own terms. 
Modern in-home usage testing methodology can be surprisingly unobtrusive, allowing you to experience study participants unboxing and using your product in an authentic, true-to-life way. Whether you want to engage directly with these consumers or just measure long-term usage data, you can leverage live and asynchronous tech to dig deeply into the final leg of the customer journey and better understand how to secure repeat users and brand loyalty. Not only that, but now you can even measure EXACTLY how often and how much of a product a person uses through groundbreaking consumption coasters.
These days, innovation teams, research and development professionals, and marketing experts understand the opportunities involved in every step of the customer journey. It only takes the right approach and innovative technologies to leverage this curiosity to create a seamless passage from discovery to brand evangelism.
Interested in learning how QualSights can help your brand give consumers products that they can't get enough of? Schedule a personalized demo of our platform and technology today!