What Is Ethnography Market Research?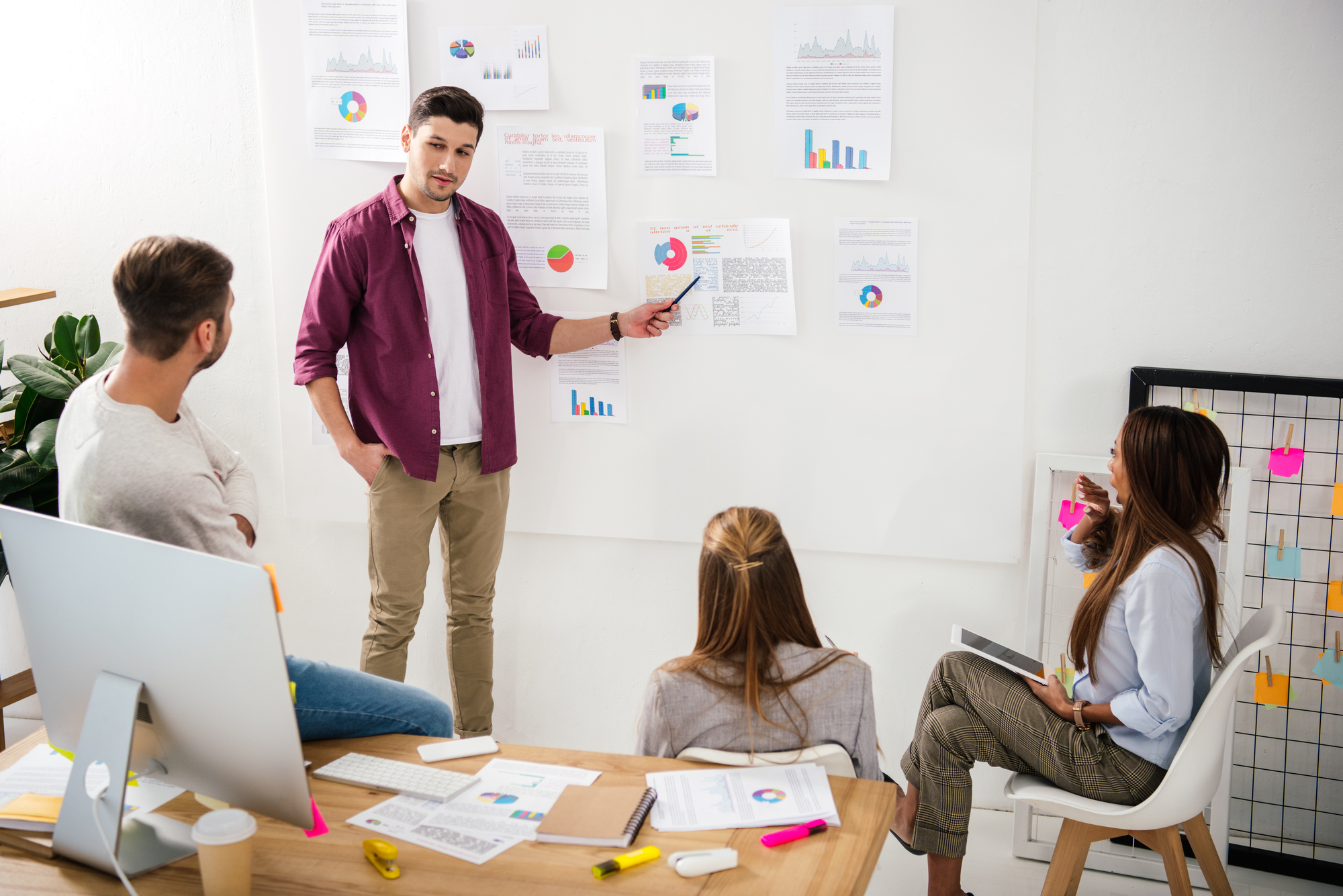 Conducting consumer research for your business is critical to better understand customer needs, current and future trends, behaviors, and preferences. The results that come from this research can help ensure you're giving your target audience what they actually want, rather than what you think they want. 
Just assuming your audience's needs can result in financial and market share losses. Conducting market research is one way to guard against this and remove the guesswork in important decisions. 
There are a few market research methods you can use to gather relevant consumer information. One of which includes, but certainly isn't limited to ethnographic research. 
While quantitative research is helpful, it needs to be supplemented with qualitative research methods to get an understanding of the "why" behind the "what" and "how." One reliable qualitative research methodology is ethnography. 
What Is Ethnography?
Ethnography is a type of research study in which researchers observe a participant's natural behavior during their day-to-day lives. The traditional definition of ethnography refers to the "recording and analysis of a culture or society, usually based on participant observation, and resulting in a written account of a people, place, or institution." 
Although this definition was originally curated and developed within the study of anthropology, specialists continue to use ethnographic research today to gain a better understanding of the inner workings of any given culture. 
While the purpose of ethnographic research remains the same, how and when professionals use this method has evolved. Let's take a look at how marketing professionals implement ethnographic research in modern-day studies. 
Ethnography in Business
Ethnography in market research is used for product development and field testing. For instance, marketers can use ethnography to develop products and services they know for certain their target consumers will use. This is because they took the time to observe them in their natural environment, such as their home, to determine what products or services they could benefit from. 
Advantages of Ethnography
Aside from using surveys and polls, conducting interviews and building focus groups are additional methods often used to collect pertinent consumer data. While they're common, these qualitative research methods each possess a few limitations and weaknesses, including:
Improper representation of the target population.

Inability to control the testing environment.

Lack of resources for data collection. 
Implementing ethnography alongside other research methods can help ensure these shortcomings are fully covered. Examples of this include:
Better ability to detect unexpected issues that may occur during the study.

Improved data precision.

Real-time capture of perceptions and emotions.

Removal of study barriers for better authenticity.
Challenges of Ethnographic Market Research
While there are many advantages to conducting ethnographic market research studies, you'll likely face some challenges, such as:
Being more time-consuming for participants and researchers.

Creating a sense of vulnerability in participants.

Difficulty encouraging participants to "act natural."

Presenting the potential for implicit bias.
Luckily, these challenges are easy to overcome. With the help of technology, these difficulties can be faced head-on and even help make ethnographic studies much more practical to scale. 
How Digital Ethnography Works
As mentioned, technology can be used to combat the few downfalls associated with ethnographic market research. Specifically, technological tools like smartphones and apps are excellent resources for conducting this more personal style of research. Let's take a deeper look at these. 
Mobile Ethnography
Using your smartphone to capture the lives of participants is a great way to obtain raw, unfiltered footage in a less invasive way. You may consider investing in an alternative mobile device, like a tablet, dedicated specifically to capturing consumer data. 
Regardless of the mobile device you use, you'll especially want to consider using a mobile qualitative research platform to help you organize your studies. Being organized is key, especially when it comes to digitally maintaining customers' personal data. Using a trusted consumer analysis platform can help you achieve this. 
Real-time Data
Real-time data, or real-time analytics, is "about capturing and acting on information as it happens — or as close as it's possible to get." Researchers can use real-time data collection methods to better understand what it is their participants exactly do on a daily basis. Observing participants in real-time is beneficial because it helps participants to feel more relaxed knowing they're able to still carry out daily tasks even under observation. 
Examples of ways to capture real-time data include observing:
Any machine and/or device within our storefront used by consumers (like a vending machine or ATM).

Company social media accounts.

GPS.

Sales transactions.
Mixed Methodologies
Additionally, utilizing digital platforms allows researchers to access media, data sources, and other research methodologies they wouldn't have access to otherwise. 
For instance, using digital resources in ethnography market research aids you in capturing genuine reactions in real-time. Thus, giving you more thorough answers and allowing you to develop better products and services based on your findings. 
When To Use Digital Ethnography for Market Research
Before implementing ethnography market research for yourself, you should first ensure you're fully prepared to do so. Some considerations for using digital ethnography include:
Not abusing your position to exploit participants.

Understanding you're a guest in someone's home/life and you should respect them/your surroundings as such.

Not overstepping boundaries.

Being organized.

Utilizing revolutionary digital resources like

product consumption intelligence

.

Considering using

concept tests

.
Regardless of the type of quantitative research method you tend to use most, it's important that you also pair it with a useful qualitative method. If able, take the time to step out of the office and into the home of your participants. In doing so, not only are you gaining insight for better product development, but you're building relationships with your target audience.
QualSights does ethnography research better than anyone else in the business, thanks to our groundbreaking technology platform. Find out how it can work for your brand with a personalized demo!