August 2020
QualSights Announces Newest Addition to Team – Jared Carr as New Head of Customer Strategy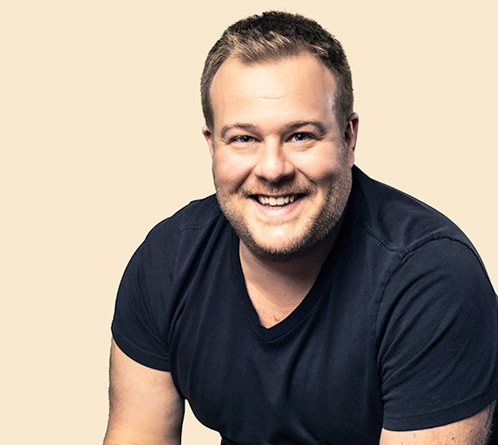 Gabe McElwaine
Head of Sales
QualSights has recently announced a new addition to their leadership team. They welcome Jared Carr as the new Head of Customer Strategy as they continue to expand their rapidly growing company. As the latest hire, Jared brings 16 years of experience in the consumer insights industry. His past experience includes working for a series of prominent market research companies. Notably, in his previous role at Zappi, he was focused on tech-enabled and agile insights. In this role, he helped implement one of the first enterprise platform strategies and focused on scaling the enterprise product and value proposition across major clients and internal teams.

In his new role as Head of Customer Strategy, he will be responsible for leading strategic thinking and ensuring systematic quality and excellence. In doing so, he will further bring the voice of the customer into the business to help cross-functional teams empathize with and create relevant products for customers. Beyond these primary responsibilities, Jared says that his main goal is to give industry colleagues the ability to understand their consumers at a deeper level than ever before, creating ongoing dialogue and capturing the moments that matter - wherever and whenever they occur. He wants to connect clients by giving them access to different people, cultures, and geographies that they otherwise would never experience or interact with.

When talking about this new role he is taking on, Jared said he is "excited about QualSights' technology because it has so much potential," and it ties in with his passion for empowering the industry through advancements in technology. Jared said he "fell in love with using tech to help people get to a place where they are working efficiently and effectively while simultaneously giving a voice to consumers." Speaking on the QualSights team itself, he said, "it's also exciting to meet everyone on the team - everyone has been very open, willing to collaborate, and above all else genuine." Jared is excited to combine his passion for market research and technology while working for a company where he can help others.

Founder and CEO, Nihal Advani, says he is "super excited to have Jared on board and work with him closely." Advani looks forward to Jared, "playing a key role in growing our client relationships and helping with overall strategy and execution." Jared is yet another excellent addition to QualSights' leadership, and the QualSights family is thrilled to have him join!